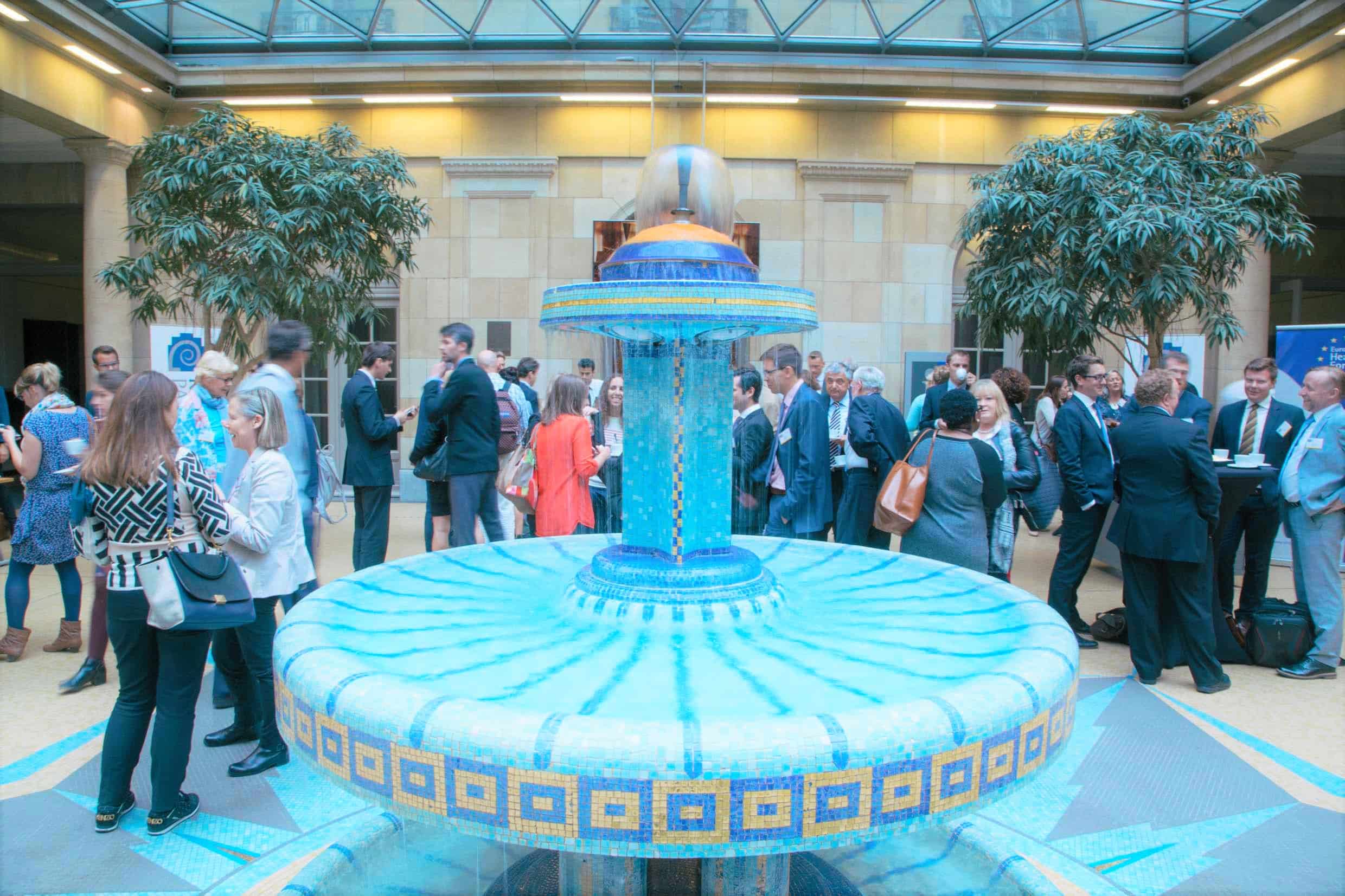 Towards a European Union for Health
EPHA's 6th annual conference, 2-3 September 2015
To what extent is coherence at the EU level necessary or essential for national
implementation of Health in All Policies approach? What can the public health NGO community do together? What are the opportunities
and risks given the current EU political focus?
Download the available presentations
Catherine GUINARD
EU Public Affairs Manager, Cancer Research UK
---
Frank VANBIERVLIET
European Advocacy Coordinator, Medecins du Monde – Doctors of the World International Network
---
Ivan POPROCKY
Head of Health Policy Institute of Ministry of Health, Slovakia
---
Dr Tadeusz JEDRZEJCZYK
President, National Health Fund, Poland
---
Prof Nick SHERON
Representative on EU alcohol policies – Royal College of Physicians, EPHA Scientific Advisor
---
Michelle Childs
Head of Policy Advocacy, Drugs for Neglected Diseases Initiative (DNDi)
New models for R&D: The Global Antibiotic R&D Partnership
---
Francesca COLOMBO
Head of Health Division, Organisation for Economic Co-operation and Development (OECD)
---
Professor of EU law and Risk regulation, Hautes Etudes Commerciales (HEC) Paris
Speakers: Ministers and Health Officials
Greece: Dr. Panagiotis Kouroumplis
Dr. Panagiotis Kouroumplis is the Health Minister in Greece, appointed in 2015. Between 1993 and 1996 he served as General Secretary for Welfare in the Ministry of Health, introducing several innovative welfare infrastructure schemes in the fields of children protection, care for the elderly and people with disabilities.
---
Ireland: Dr. James Reilly
Dr. James Reilly has worked as a G.P. in the North County Dublin area for the past 25 years. He was president of the Irish Medical Organisation and in July 2014, he was appointed Minister for Children and Youth Affairs in Ireland, prior to this he was the Minister for Health, appointed in 2011.
---
Portugal: Dr. Fernando Leal da Costa
Since June 2011, Dr. Leal da Costa has been Secretary of State for the Minister of Health. From March 2006 until June 2011 he was Health Politics Advisor of the President of the Republic of Portugal. Also he has taught courses in clinical haematology and medical oncology and was Auxiliary Professor of Clinical Management at the National School of Public Health.
---
Luxembourg. Anne Calteux
Senior Policy Advisor in Luxembourg Minsitry of Health
---
Poland. Dr. Taduesz Jedrzejczyk
President of National Health Fund
---
Slovakia. Mg. Ivan Poprocky
Head of Health Policy Institute of Ministry of Health
Speakers: Keynotes
Dr. Martin Seychell
Deputy Director-General, DG SANTE, European Commission
---
Prof. Martin McKee
Professor of European Public Health, London School of Hygiene and Tropical Medicine (LSHTM) and President of EUPHA
---
Prof. Ilona Kickbusch
Director of the Global Health Programme, Graduate Institute of International Development Studies
---
Dr. Roberto Bertollini
WHO Chief Scientist and Representative to the EU
A great couple of days at #EPHA15 – interesting discussion and insights, delighted to have been involved.