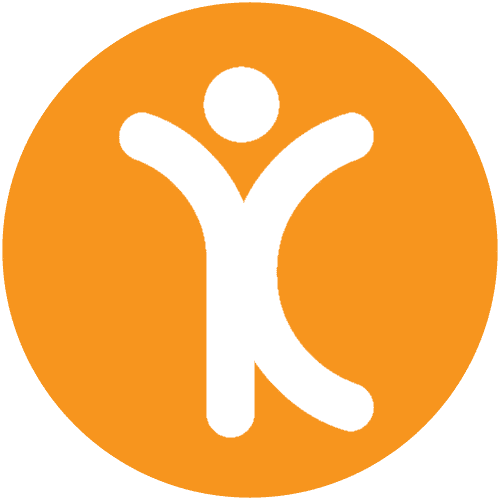 Make Health Your Business
PEOPLE • POWER • MONEY • POLICIES
PEOPLE • POWER
MONEY • POLICIES
7 September 2017 • Renaissance Hotel, Brussels
7 September 2017 • Brussels
Sania Nishtar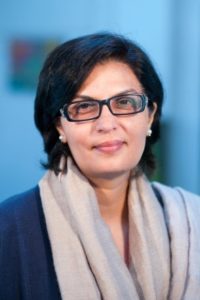 President of Heartfile, Co-Chair of the WHO Commission on Ending Childhood Obesity
Dr. Sania Nishtar is a prominent international public health advocate known for her bold and transformative leadership. She combines high-level experiences in government, civil society and multilateral institutions with a background as physician, scientist and thought leader.
As part of her wide-ranging experience she has served as Federal Minister of the Government of Pakistan, founded civil society organisations, including Heartfile and Hearfile Health Financing, is founding Chair of the UN Secretary General's Independent Accountability Panel for the Global Strategy for Women's, Children's and Adolescents' Health and co-Chair of the WHO Commission on Ending Childhood Obesity, has received the Global Innovation Award for health advocacy work, and has authored books, scientific articles as well as Pakistan's first national public health plan for prevention and Control of Noncommunicable Diseases and Health Promotion.
In 2017 Dr. Nishtar was in the running for Director-General of the World Health Organization, and was in the shortlisted three.
Conference Speakers
Last update 6/6/2017
Vytenis Andriukaitis
Commissioner for Health and Food Safety, European Commission
Vytenis Povilas Andriukaitis was appointed European Commissioner for Health and Food Safety in November 2014.
He was born 9 August in Siberia, then his family was deported in 1941. He returned in 1959 with his mother and two brothers. His father was allowed to return only when year later.
Vytenis Andriukaitis graduated in medicine in 1975 and has been practicing surgeon, specializing in cardiovascular surgery in 1989, for more than 20 years. He also holds a degree in History from Vilnius University, acquired in 1984.
As of 1969 he was active in the anti-Soviet movement. His political engagement started already in 1976. He was one of the founders of the Lithuanian social-democrat party. In 1990 he was elected to the supreme the Supreme Council of the Republic of Lithuania, which preceded Seimas (Lithuanian Parliament), and was one of the co-authors of Constitution of the Republic of Lithuania adopted in 1992 as well as a signatory of independence act of Lithuania.
Andriukaitis was a Member of Parliament for six mandates. During that period he has been the Deputy Chairman of Committee on European Affairs, the member of Foreign Affairs Committee and Vice-President of Social-Democrat party. The Commissioner has also led the Lithuanian delegation to the Convention on the Future of Europe. From 2012 to 2014, Vytenis Andriukaitis was Minister for Health.
Alejandro Calvillo Unna
Director General, El Poder del Consumidor – Mexico
He received a Bachelor's degree in Sociology from the Universidad Autónoma Metropolitana-UAM and has carried out doctoral studies in Philosophy at the Universidad de Barcelona (pending degree). He served as a Program Associate for Higher Learning in the Environment and Sustainable Development at El Colegio de México.
Alejandro was a founding member of Greenpeace Mexico where he collaborated for 12 years, including a 5 year period as Executive Director, before founding the consumer rights organization El Poder del Consumidor in 2006, where he serves as the current director. In Greenpeace he designed and coordinated public awareness-raising and advocacy campaigns on issues of air pollution and public transportation, nuclear energy and climate change, the impact of the oil industry on ecosystems in southeastern Mexico and the effects of hyperconsumerism on climate change.
In his work at El Poder del Consumidor he has been designing and coordinated studies and public awareness-raising and advocacy campaigns on the impact of child targeted marketing, school food policy, a soda tax and effective front-of-package labeling on public nutrition and health, particularly children's, and the study of the causes and effects of the obesity and overweight epidemic in Mexico.
He promote the creation of the Nutritional Health Alliance, a broad-based network of producers, consumers, nutrition experts, development advocates and academics who promote comprehensive policy to combat the deterioration of traditional diets and healthy eating habits and the obesity epidemic in Mexico.
Alejandro Calvillo, with El Poder del Consumidor, has been a central actor from the civil society to obtain a soda tax, to have a mandatory regulation in food and beverage inside schools and for the implementation of a marketing regulation aimed to children implemented in Mexico.
Alejandro participated as member of Consumers International's global working group on food. He also serves on the Advisory Board to the Mexican Federal Attorney General for Consumer Protection (PROFECO) and has participated on expert panels at the invitation of FAO, OAS and PAHO, the latter on the group of experts that designed the recommendations for the regulation of child targeted marketing of food and beverages published by PAHO. He is member of The Lancet Commission on Obesity
Alejandro Calvillo has been invited to participate in conferences and share his experience in the promotion of public policies for obesity prevention by the Peruvian Congress, the National Institutes of Health (USA), the World Public Health Nutrition Association, the American Obesity Association, the Health Minister of Ecuador, the Soda Summit (organized by CSPI), Consumers International and EAT Forum.
Alessandro Demaio
Medical officer for non-communicable conditions and nutrition, World Health Organization, co-founder of NCDFREE
Dr Alessandro Demaio trained and worked as a medical doctor at The Alfred Hospital in Australia, and completed a masters in public health including fieldwork in Cambodia. In 2010, Sandro relocated to Denmark where he completed a PhD with the University of Copenhagen, focusing on noncommunicable diseases. His doctoral research was based in Mongolia, working with the Ministry of Health. Sandro then held a Postdoctoral Fellowship at Harvard Medical School from 2013 to 2015, and was assistant professor and course director in global health at the Copenhagen School of Global Health, in Denmark. He has established and led the PLOS blog Global Health, was a regular contributor to The Huffington Post, and served on the founding Advisory Board of the EAT Initiative. In his pro bono work, Dr Demaio co-founded both NCDFREE and festival21. In November 2015, Sandro joined the Department of Nutrition for Health and Development at the World Health Organization (Geneva), as Medical Officer for noncommunicable conditions and nutrition.
Anna Gilmore
Professor of Public Health, Director Tobacco Control Research Group, University of Bath
Anna Gilmore MBBS (hons), DTM&H MSc (dist) PhD FFPH is Professor of Public Health, and Founding Director of the Tobacco Control Research Group (TCRG) at the University of Bath. Her work focuses mainly on corporate influences on health and policy, and policy evaluation. The policy impacts of her research have been recognised through two international awards – the Public Health Advocacy Institute Award for outstanding use of tobacco industry documents and the WHO World No Tobacco Day Award for outstanding contribution to tobacco control. She is European Editor (previously Senior Editor) of Tobacco Control, the leading journal in her field, is/has been a member of various international and national expert groups including the WHO Expert Committee to Examine Tobacco Industry Interference with Tobacco Control and the Royal College of Physicians Tobacco Advisory Group. Her research group established www.TobaccoTactics.org, a widely acclaimed and innovative knowledge exchange platform that aims to make research on tobacco industry conduct available in a timely manner to as broad an audience as possible. You can follow the TCRG on @BathTR
Katie Gordon
Director Responsible Investment and Stewardship, CCLA
Furio Honsell
Mayor of Udine Vice President of the Italian WHO Healthy Cities Network
Furio Honsell, born in Genoa (ITALY) in 1958, is full professor of Informatics at the University of Udine (ITALY) since 1990.  There he served first as Head of the Mathematics and Computing Dept. and later as Dean of the Faculty of Natural, Physical and Mathematical Sciences.  From 2001 to 2008 he was Rector of Udine University.  Honsell has been President of the Science and Technology Park of Udine and vice-president of the National Association for the Promotion of European Research. Besides having written a large number of scientific publications Honsell has carried out also a very intense activity for popularisation of Science, also on the Italian National Television. In 2008 Honsell was elected Mayor of Udine (pop 100,000) with a centre-left coalition.  In May 2013 he was re-elected for another five years term.  In 2009, he joined the Covenant of Mayors 202020 and recently the Mayors Adapt for Climate and Energy.  He is vice-president of the Italian W.H.O. "Healthy Cities" Network which promotes health and well-being for all citizens.  He is strongly committed to implementing policies for health and energy efficiency, combating climate change and inequities, as well as promoting co-operation and networking at European and international level. In 2015 he was elected President of the EU Covenant on Demographic Change.  He is also President of "Giona", the Italian national Association of "playful municipalities" which promote public toy libraries and games.  He has recently been nominated Spokesperson on Climate and Energy Transition for the Council of European Municipalities and Regions (CEMR).  He has been visiting professor at Stanford University, École Normale Supérieure of Paris, Scuola Normale Superiore of Pisa, Edinburgh University, and coordinator for many European scientific and cooperation projects with cultural institutions in Europe and India.
Maris Jesse
Deputy Secretary General for Public Health, Republic of Estonia, EU Presidency
Paula Johns
Executive Director, ACT Health Promotion (Brazil)
Paula Johns was born and grew up in Brazil. She obtained a Master of Arts Degree in English and International Development Studies in Denmark, at Roskilde University Center. She is the co-founder and director of the ACT Health Promotion (former Alliance for the Control of Tobacco Use), a Brazilian coalition of over a thousand members, created in 2003 to support the process of ratification and implementation of the WHO-FCTC in Brazil. Since 2013, ACT has expanded its scope of work to include the agenda of the NCDs. Johns has been a presenter at conferences and other events on tobacco control, other risk factors for NCDs, Advocacy and civil society mobilization issues nationally and internationally. She is also a former chair of the Board of Directors of the FCA – Framework Convention Alliance, an elected member of the Brazilian National Health Council, Board Member of the NCD Alliance, Board Member of the Interamerican Heart Foundation and Board Member of GAPA – Global Alcohol Policy Alliance. Johns is also an Ashoka Fellow. Together with her husband, she is also a small scale organic producer in Rio de Janeiro, Brazil.
Maria Lettini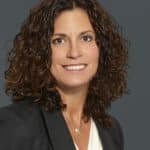 Director, FAIRR Initiative
Maria joined the FAIRR Initiative as Director in September 2016.  She is responsible for engaging institutional investors and related stakeholders around the material ESG risks inherent in today's global food system with the aim to future-proof investment portfolios and influence positive strategic change within corporate strategies.
Prior to this, she spent five years at the UN-supported Principles for Responsible Investment (PRI), leading the PRI's signatory relations and outreach strategy to raise awareness of material sustainability/ESG issues and ensure their incorporation into investment policies and practices. Maria has over twenty years' experience in global investment banking, business and finance, working at both J.P. Morgan and Deutsche Bank.  She has been based in San Francisco, New York, Madrid, and most recently, London.
Maria holds a MA (Distinction)  in Environment, Politics and Globalization from King's College London and a BA in International Business, Latin American Studies and Spanish from SDSU.
Kontie Moussa
Senior Advisor, Department of Regional Development, Skåne Region (Sweden)
Kontie Moussa holds PhD in Public Health and has been working at Region Skåne since 2001. From 2013-2015 he has been working as a  senior analyst and policy advisor for the Director General of Swedish Public Health Agency with main focus on policy making and evaluation of the Swedish Public Health policy. Currently Dr Moussa works as senior analyst at the Department of Regional Development with main focus on Regional Public Health Policy implementation.
Sirpa Pietikäinen
Member of European Parliament
Ms. Sirpa Pietikäinen is a Finnish member of the European People's Party (EPP) in the European Parliament. Ms. Pietikäinen is a former Finnish Minister of Environment (1991-1995). Her career at the Finnish parliament is extensive, ranging from the year 1983 to 2003. She first came to the European parliament to replace Alexander Stubb in 2008, and was re-elected in 2009 and 2014.
At the European Parliament, Ms. Pietikäinen is a member of the Economic and Monetary Affairs Committee and the Committee of Inquiry to investigate alleged contraventions and maladministration in the application of Union law in relation to money laundering, tax avoidance and tax evasion (PANA Committee). She is a substitute member of the Environment, Public Health and Food Safety Committee, as well as of the Women's Right and Gender Equality Committee. She is active in several organizations. Her positions of trust include Chairmanship of the Globe EU and membership in board of Alzheimer Europe.
A graduate from the Helsinki School of Economics, Ms. Pietikäinen has MSc (Business), and still teaches university courses on negotiations theory and practices.
Dave Prescott
Senior Advisor, The Partnering Initiative
Dave is co-author of 'Better together: Unleashing the power of the private sector to tackle non-communicable diseases', produced by TPI with UICC and Bupa. The toolkit draws together theory and practice on bridging the divide between societal sectors, to create effective partnerships that tackle the root causes of NCDs.
A collaboration specialist with over 15 years' experience, Dave has also recently supported TPI's partnering work for practitioners in Zambia (with the Swedish Embassy in Lusaka)and the Promoting Effective Partnering Facility (with the Dutch Foreign Ministry).
As well as TPI, Dave has worked with the Global Partnership for Education, the Commonwealth Secretariat, the European Commission and the International Council on Mining and Metals, among others.
He believes that integrated, cross-sector, localised, context-specific action is necessary to addresses the world's development challenges, including those relating to health and wellbeing. He lives in Herefordshire, UK, with his wife and two daughters.
Josef Probst
Director General, Main Association of Austrian Social Security Institutions
Josef Probst studied law at the University of Linz and worked four years at the Institute of Labor Law and Social Security. He began his career in the Social Health Insurance at the regional fund of Upper Austria. In 1991, he changed to the Main Association of Austrian Social Security Institutions as Deputy General Manager. Probst was appointed as General Manager in April 2013. In this position, he is responsible for the future path of Social Security in Austria. His area of work includes national and international affairs, scientific cooperation, financing, statistics and evidenced based economic health care.
Currently, Probst has his focus on a sustainable, patient-, citizen- and health oriented health care reform which Austria is undergoing at the moment. Sitting in the driver's seat, he is highly involved in the strategic direction and the implementation of policies. Pharmaceutical policy is an additional specific topic of engagement.
Probst is a board member of the European Observatory on Health Systems and Policies, member of the Advisory Board of the European Health Forum Gastein and member of the Advisory Board of the Health Symposium of the European Forum Alpbach.
Johanna Ralston
Executive-in-Residence, Geneva Centre for Security Policy
Johanna Ralston is an Executive in Residence at the Geneva Centre for Security Policy and was CEO of the World Heart Federation for six years, as well as Vice Chair of the NCD Alliance.  Johanna's work in global NCDs started  in 1999 when she was hired by American Cancer Society to build the global cancer and tobacco control Programme, much of which served as the basis for the global NCD advocacy movement.  At the World Heart Federation Johanna worked to elevate CVD and other NCDs on the global agenda.  Johanna is now a global fellow at Geneva Centre for Security Policy where she is writing on issues of health and security, including around the narrative for NCDs.  Johanna has served on numerous advisory boards and expert groups for the World Health Organization, World Economic Forum, London School of Hygiene and Tropical Medicine, and has published in Lancet, Global Heart, European Heart Journal, and Huffington Post.  Johanna studied at Harvard Business School and Johns Hopkins Bloomberg School of Public Health.   A citizen of Sweden and the United State, she is currently based in Geneva.
Archie Turnbull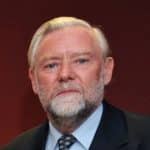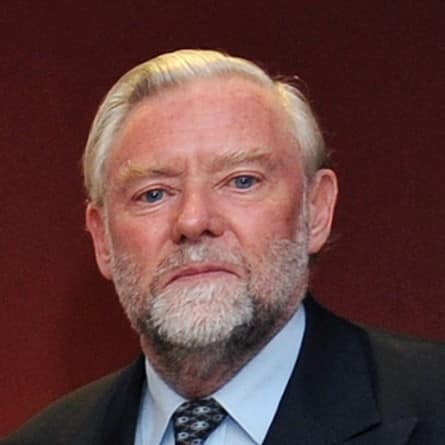 EPHA President
Archie Turnbull has been involved in the development of EU Public Health policy for over two decades in the areas of tobacco control, cancer and respiratory disease prevention as Executive Director of the International Union against Cancer (UICC) and subsequently the European Respiratory Society (ERS) and currently as President of the Smoke Free Partnership (SFP) – organisations that are active players in advocacy and public health campaigns in Europe. Under his leadership, the UICC established one of the first tobacco control lobbyists in Brussels. As a result, and over time, there was greater involvement of disease specific organisations in European advocacy which led, indirectly, to the creation of EPHA. He was also one of the founders of the Smoke Free Partnership and chairs the Strategy Group for European tobacco control. Born in Edinburgh, Scotland and trained as an accountant and a banker, he moved to Switzerland in 1966. He became involved in development aid programmes, including directing a foundation specialising in micro credit, long before this field became fashionable. In 1985 he moved into the management of medically related international organisations. Archie retired from the active management of ERS at the end of 2007 but continues activities in European tobacco control, as an advisor to the WHO, and, during 2009, as advisor to the EPHA Finance and Executive Committees.
Jernej Vernik
Head of VELUX EU representative office, VELUX AS
David Rose
Director, LACS Training Moderator, Trainer, Advisor
David has a 20-year international experience of providing moderation and facilitation for international meetings, conferences and events, together with advisory consultancy and made-to-measure training on communications.
Based in Brussels, he works with EU institutions and agencies, national governments, international organisations, advocacy associations and the corporate sector across Europe and the Middle East.
David is a regular moderator at the European Health Forum Gastein, recently leading a forum on access to innovative medicines and the conference's closing plenary.
He has a particular interest in national, EU and international policy in the areas of health, trade and industry, foreign affairs and social issues.
Breakfast Event Speakers
Last update 30/5/2017
Giovanna Giuffré
Senior Project Manager, Institute of Studies for the Integration of Systems (ISINNOVA)
Jean-Paul Moatti
Executive Director, Institut de Recherche pour le Développement (IRD)
Andrea Ricci
Vice President, Institute of Studies for the Integration of Systems, ISINNOVA – Italy
Stefano Vella
Director, Istituto Superiore di Sanità (ISS)
Ann Uustalu
European Commission, DG Research & Innovation
Make health your business
on 7 September