Special Advisor to the Director-General
Paul is Special Advisor to the Director-General and leadership of EPHA with a particular interest in the social, economic and political determinants of health at the European level. He is an Honorary Fellow of the Royal College of Physicians (RCP London), and a Member of the Faculty of Public Health of the Royal Colleges of Physicians of the United Kingdom and the Society of Social Medicine.
Following university studies in international law, politics and economics at the University of Birmingham (UK), he has been closely involved in European public health advocacy and policy development in various settings for some 30 years. These include: Robert Schuman Scholarship holder and pharmaceutical regulation project lead in the Health Division of the European Parliament Secretariat; the first Policy Coordinator at the European Public Health Alliance; European Research Officer at LSE Health, London School of Economics and Political Science; Head of the Brussels Office of the European Health Management Association; and twice elected Board Member and Vice-President of the European Public Health Alliance. Paul was the Brussels representative of the Royal College of Physicians from 2002-2018 and is a long-standing member of the Expert Advisory Committee of the European Health Forum (Gastein). Paul has published on a variety of European health policy and political issues. He is the former editor – and current editorial board member – of Eurohealth magazine, published by the WHO European Observatory on Health Systems and Policies. He was also the European Editor of the RCP journal Clinical Medicine.
You can follow Paul on Twitter at @PaulJBelcher.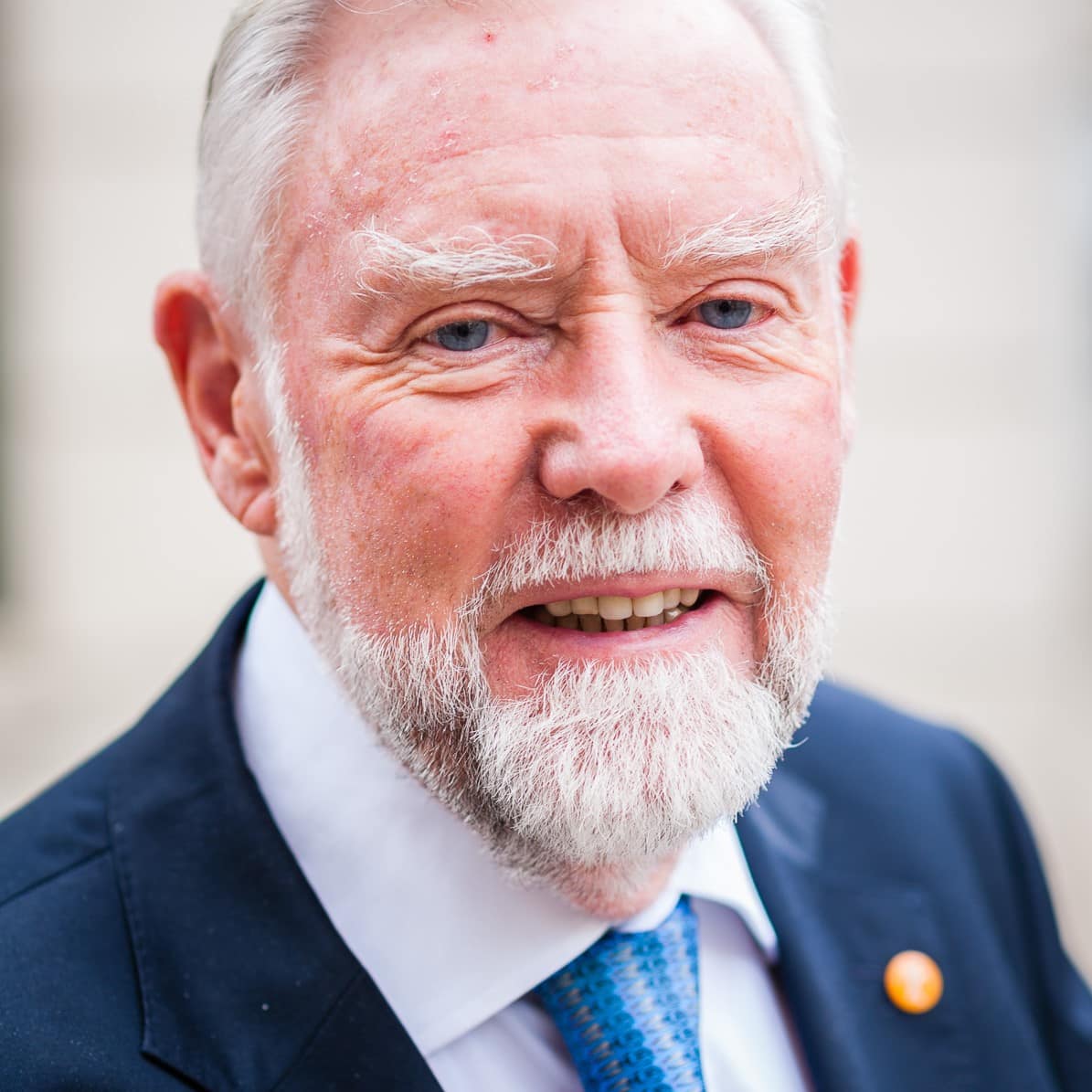 Archie Turnbull
EPHA President Emeritus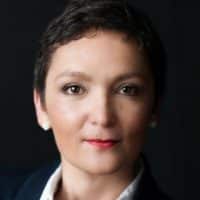 Catherine Hartmann
Advisor
Scientific Advisors Partnerships
The essence of our work is evidence-based. That's why we partner with experts and specialists to strengthen our work and ensure scientific rigour.
Scientific Advisors work with the EPHA team on a voluntary basis, but can expect invites to key meetings in Brussels (e.g.
annual conference, certain advocacy meetings) and opportunities to present your outputs to our Members network and public health policy partners.
Scientific Advisor on EU Internal Market Law and Policy: Prof. Amandine Garde, University of Liverpool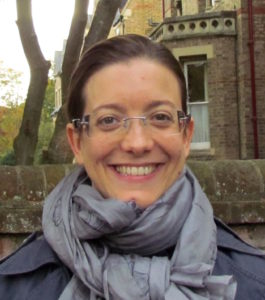 Amandine Garde is Professor of Law and founding director of the Law & Non-Communicable Diseases Research Unit at the University of Liverpool. Her research interests lie in the fields of EU Trade, Consumer, Advertising, and Public Health Law. In particular, she has written extensively on the regulation of unfair commercial practices, particularly marketing to children, and how the European Union could promote better consumer and public health protection and use its regulatory powers to prevent obesity and other chronic diseases. She is Senior Editor of the European Journal of Risk Regulation, and Editor of Elgar's new series Health and the Law. She regularly advises UN organisations, the European Commission and the JRC, governments, public health agencies and NGOs worldwide. In particular, she was a member of the Ad Hoc Working Group on Science and Evidence to the WHO Commission on Ending Childhood Obesity and is lead author of the report commissioned by UNICEF For a Child-Rights based approach to food marketing. She has also developed several training courses on the use of law in promoting better health and preventing chronic diseases. She is also a qualified solicitor
Scientific Advisor on Trade Policy: Dr Gabriel Siles-Brügge Associate Professor, Department of Politics and International Studies, University of Warwick
Dr Gabriel Siles-Brügge is an Ass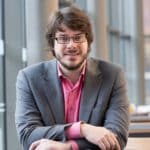 ociate Professor in Public Policy. Gabriel joined the department in September 2016 from the University of Manchester, where he was a Lecturer in Politics. Before that, Gabriel was a Lecturer in International Political Economy at Oxford Brookes University. He holds a PhD from the University of Sheffield.
Scientific Advisor on Trade Policy: Dr Nicolette Butler Lecturer in Law, University of Manchester
Dr Nicolette Butler is an Lectur
er in Law at the University of Manchester. Her research interests include International Trade Law and the Law of Foreign Investment. Nicolette is the Principal Investigator of an ESRC Impact Accelerator Account grant which examines the ongoing TTIP negotiations. She is also a Principal Investigator of a British Academy Grant which considers the procurement relationship between the UK and the US.
Scientific Advisor on Nutrition Policy: Dr. Aileen Robertson, Public Health Nutritionist, University College Copenhagen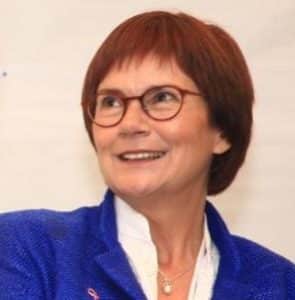 Dr Aileen Robertson is a public health nutritionist responsible for international research and lecturing at the University College Copenhagen, Denmark. From 1992 until 2004 Dr Robertson was Regional Adviser on Nutrition and Food Security at WHO/Europe, advising over 50 Member States on developing and implementing their multisectoral policies and action plans on food and nutrition.
Scientific Advisor on Alcohol Policy: Prof. Nick Sheron MD, FRCP
Professor Nick Sheron is Professor and Head of Clinical Hepatology within Medicine at the University of Southampton, and runs the liver unit at Southampton General Hospital. As well as being actively involved in a clinically based programme of research, together with Ian Gilmore, President of the Royal College of Physicians, he co-founded the Alcohol Health Alliance UK, an umbrella body bring together 27 different organisations including Royal Colleges, NGOs and charities to lobby for evidence-based policies to reduce alcohol-related harm in the UK.  He is also a founder member of the European Union Alcohol Forum, a member of the European Union Alcohol Marketing Taskforce and Representative on European Alcohol Policies, of the Royal College of Physicians, among other positions.
He is the author or co-author of numerous publications on alcohol-related harm, including from a clinical and policy perspective.
Scientific Advisor on Tobacco Policy: Prof. John Britton, Professor of Epidemiology; Director, UK Centre for Tobacco & Alcohol Studies, Faculty of Medicine & Health Sciences
Scientific Advisor on Antimicrobial Resistance: Rose Gallagher MBE - Professional Lead Infection Prevention & Control, Royal College of Nursing (UK)
Scientific Advisor on Economics and Health Governance: Dr Eleanor Brooks, Career Development Fellow, The Global Health Policy Unit - University of Edinburgh
Scientific Advisor on Digital Health: Dr Stefan Buttigieg, MSc, Specialist Trainee in Public Health Medicine at the Ministry of Health, Malta
Scientific Advisor on Health Inequalities: Dr. Joan Benach, Professor at the Department of Political and Social Sciences - Pompeu Fabra University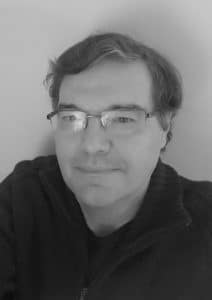 Dr. Joan Benach is Senior Researcher, Director of the Health Inequalities Research Group- Employment Conditions Network (GREDS-EMCONET), Deputy director of the Johns Hopkins-UPF Public Policy Center, and Full Professor of Sociology and Public Health in the Department of Political and Social Sciences at the Pompeu Fabra University (Barcelona, Catalonia, Spain). He has a varied academic background in health and social sciences including an MD, an MPH, studies in History and Methodology of Social Sciences, and a PhD in Public Health in the Johns Hopkins University. For over two decades, Joan Benach has extensively collaborated with leading international public health scientists, unions, social movements, governments and institutions, including his leadership on the Emconet Knowledge Network in the WHO Commission on Social Determinants of Health.  His main research contributions include original analyses on Social Determinants of Health Inequalities such as Precarious Employment and other Employment Conditions, the health intersections between Social Class, Gender, Migration, Age, and Geography, the analysis of the intersection between Society and the Environment, critical Complex Systems, and the development of Health Policy analysis and methods, topics in which he has extensively published.