Our Scientific Advisors enable EPHA's work to have a strong evidence-based focus.  Our current Scientific Advisors are:
Scientific Advisor on Antimicrobial Resistance: Rose Gallagher MBE - Professional Lead Infection Prevention & Control, Royal College of Nursing (UK)
Scientific Advisor on Alcohol Policy: Prof. Nick Sheron MD, FRCP
Professor Nick Sheron is Professor and Head of Clinical Hepatology within Medicine at the University of Southampton, and runs the liver unit at Southampton General Hospital. As well as being actively involved in a clinically based programme of research, together with Ian Gilmore, President of the Royal College of Physicians, he co-founded the Alcohol Health Alliance UK, an umbrella body bring together 27 different organisations including Royal Colleges, NGOs and charities to lobby for evidence-based policies to reduce alcohol-related harm in the UK.  He is also a founder member of the European Union Alcohol Forum, a member of the European Union Alcohol Marketing Taskforce and Representative on European Alcohol Policies, of the Royal College of Physicians, among other positions.
He is the author or co-author of numerous publications on alcohol-related harm, including from a clinical and policy perspective.
Scientific Advisor on Tobacco Policy: Prof. John Britton, Professor of Epidemiology; Director, UK Centre for Tobacco & Alcohol Studies, Faculty of Medicine & Health Sciences
Scientific Advisor on Nutrition Policy: Dr. Aileen Robertson, Metropolitan University College (Copenhagen), Public Health Nutritionist and former Regional Adviser for Nutrition Policy and Food Security at WHO EURO (1990-2004)
Scientific Advisor on Trade Policy: Dr Gabriel Siles-Brügge Associate Professor, Department of Politics and International Studies, University of Warwick
Dr Gabriel Siles-Brügge is an Ass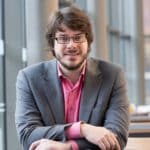 ociate Professor in Public Policy. Gabriel joined the department in September 2016 from the University of Manchester, where he was a Lecturer in Politics. Before that, Gabriel was a Lecturer in International Political Economy at Oxford Brookes University. He holds a PhD from the University of Sheffield.
Scientific Advisor on Trade Policy: Dr Nicolette Butler Lecturer in Law, University of Manchester
Dr Nicolette Butler is an Lectur
er in Law at the University of Manchester. Her research interests include International Trade Law and the Law of Foreign Investment. Nicolette is the Principal Investigator of an ESRC Impact Accelerator Account grant which examines the ongoing TTIP negotiations. She is also a Principal Investigator of a British Academy Grant which considers the procurement relationship between the UK and the US.
Scientific Advisor on Economics and Health Governance: Dr Eleanor Brooks, Career Development Fellow, The Global Health Policy Unit - University of Edinburgh
Scientific Advisor on Digital Health: Dr Stefan Buttigieg, MSc, Specialist Trainee in Public Health Medicine at the Ministry of Health, Malta