Roma Environmental Justice Conference



Organised by the European Environmental Bureau (EEB), the European Public Health Alliance (EPHA) and ERGO Network.
Evidence consistently shows higher rates of illness and mortality among Roma linked to poor housing conditions, higher exposure to air, water and ground pollution, poor diets, higher vulnerability to food insecurity. This must change.
This event aims to create a higher awareness of environmental determinants of health, and to set the issue of environmental discrimination against Roma communities and its impact on health on the European and national political agenda.
Understand
 the link between health inequalities and environmental discrimination
Exchange perspectives and priorities on the health impacts of environmental discrimination
Discuss solutions and policy options to these public health and environmental issues
Reflect
 on how European cooperation can be improved for better health for all
Network with environmental, public health and Roma NGOs, researchers and academia
Connect with European and national policymakers
Opening remarks and welcome addresses
Romeo Franz, MEP
Cornelia Ernst, MEP
EEB, EPHA, ERGO
Setting the scene: environmental discrimination and challenges for health equity for Roma
Introduction and short presentation of report "Pushed to the Wastelands – Environmental Racism against Roma communities in Central and Eastern Europe"
Patrizia Heidegger, Director Global Policies and Sustainability, EEB
Katy Wiese, Policy Assistant Environmental and Economic Justice, EEB
Environmental discrimination – a major challenge for health equity for Roma
Radost Zaharieva, Policy Coordinator for Health Inequalities program, EPHA
Ivan Ivanov, Executive Director, ERIO
Understanding Roma environmental justice – latest research findings
Panel discussion with Q&A
Moderation: Maya Saitovic, Program Officer OSF
From science to policy responses
Dora Husz, DG Justice, Team leader Roma Coordination
Isabela Mihalache, Senior Advocacy Officer, ERGO
Sascha Marschang, Executive Director, EPHA
Q&A
Moderation: Patrizia Heidegger, Director Global Policies and Sustainability, EEB
Conclusion and way forward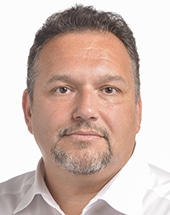 Romeo Franz, MEP
Greens/EFA, Germany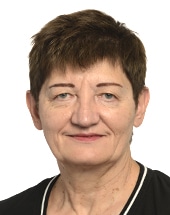 Cornelia Ernst, MEP
European United Left - Nordic Green Left, Germany
Radost Zaharieva
Policy coordinator Health inequalities, EPHA
radost@epha.org
+32 2 233 38 74