Air pollution is the number one cause of premature deaths from environmental factors, according to the
European Environment Agency
, with cities worst hit.
Pandemic restrictions imposed from March 2020 cleaned the air rapidly. But pollution has been
bouncing back
, and in some cities is now worse than before the pandemic.
A new CE Delft report

examines 28 types of urban policies currently running in a host of cities around the world, from zero emission public buses to sharing e-scooters, to see their effect on PM and NOx reductions from traffic. It finds

finds banning polluting vehicles could cut harmful particulate matter (PM) and nitrogen oxide (NOx) pollution in cities of over a million residents by up to 23% and 36% respectively, and saving up to €130 million per year in health and other costs. 
Mayors and city leaders can play a pivotal role in tackling the social costs of city level air pollution. Following the study, EPHA has formulated 8 policy recommendations on to help them implement targeted policy interventions to
improve people's health and the environment.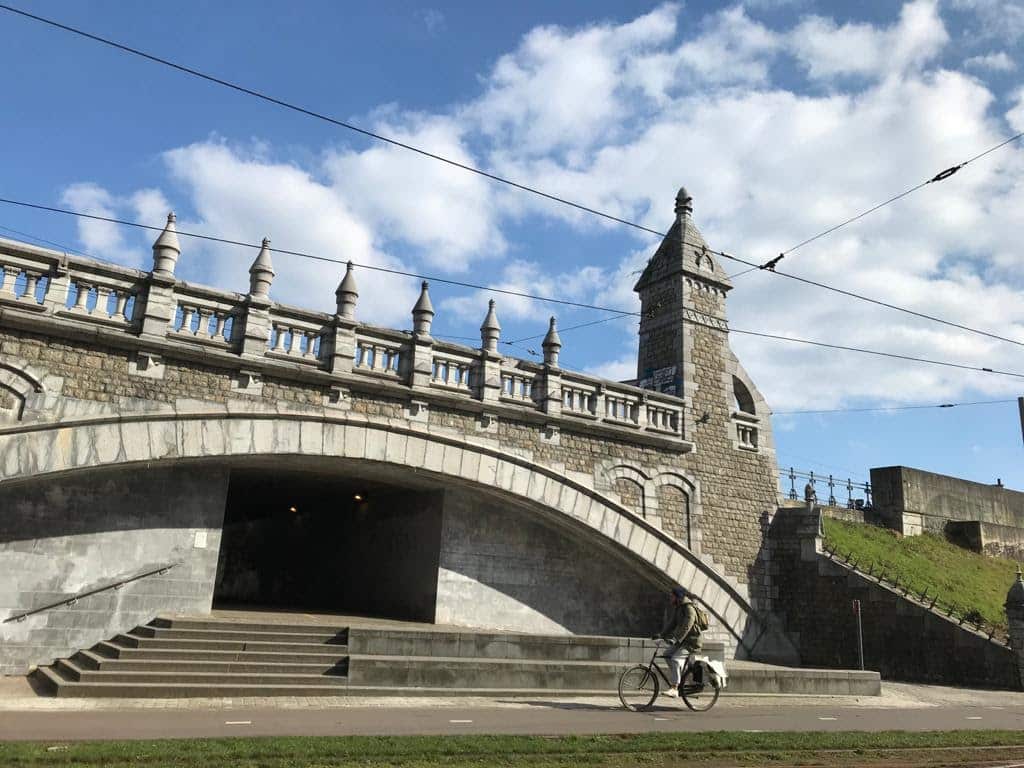 8 recommendations for city mayors and leaders on how to tackle the social costs of air pollution
Explore the previous studies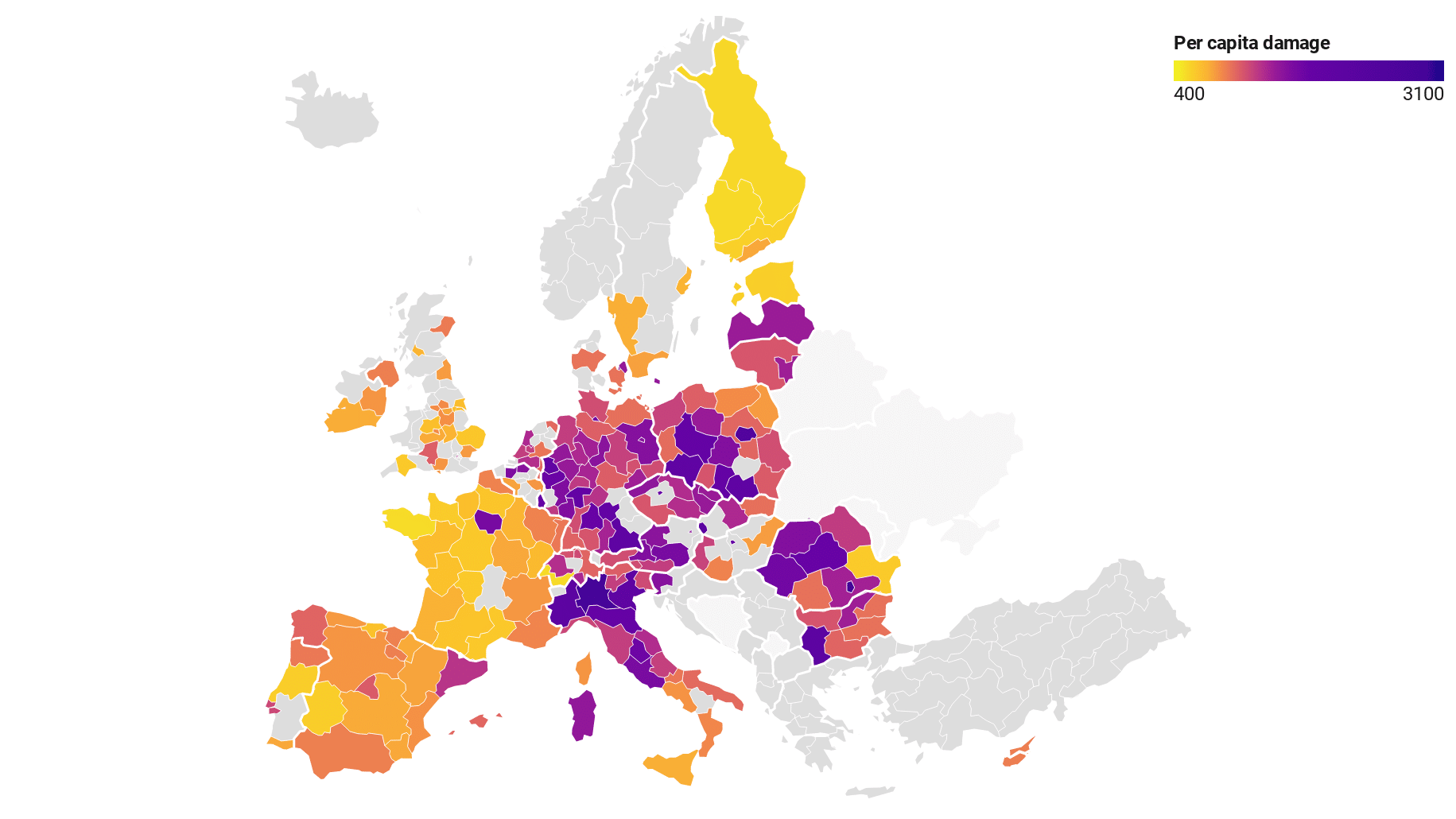 How much is air pollution costing our health?
Interactive report estimating the social cost of air pollution in 432 European cities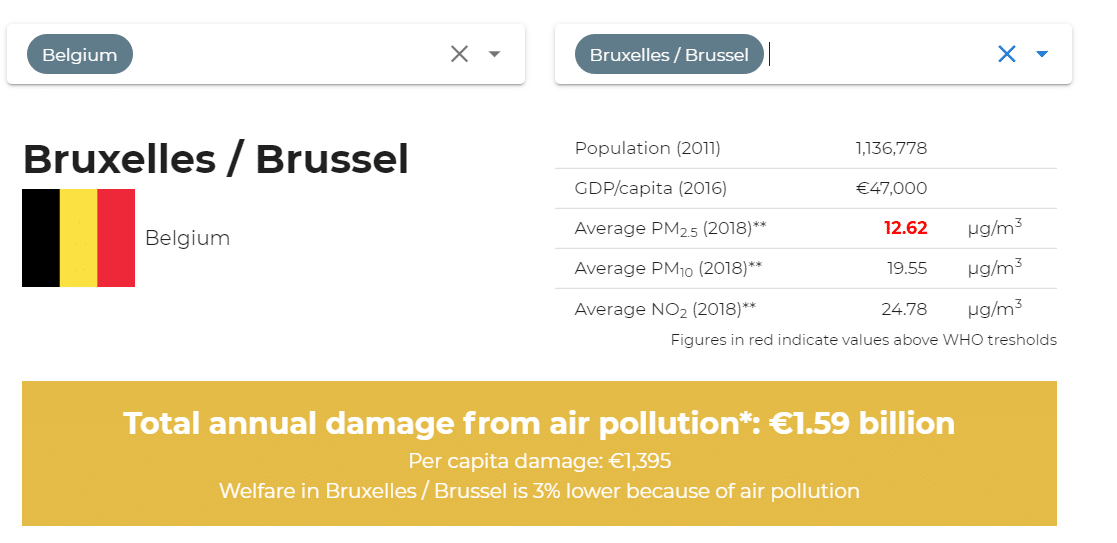 How much is air pollution costing our health?
Examine the data in 432 European cities using the online app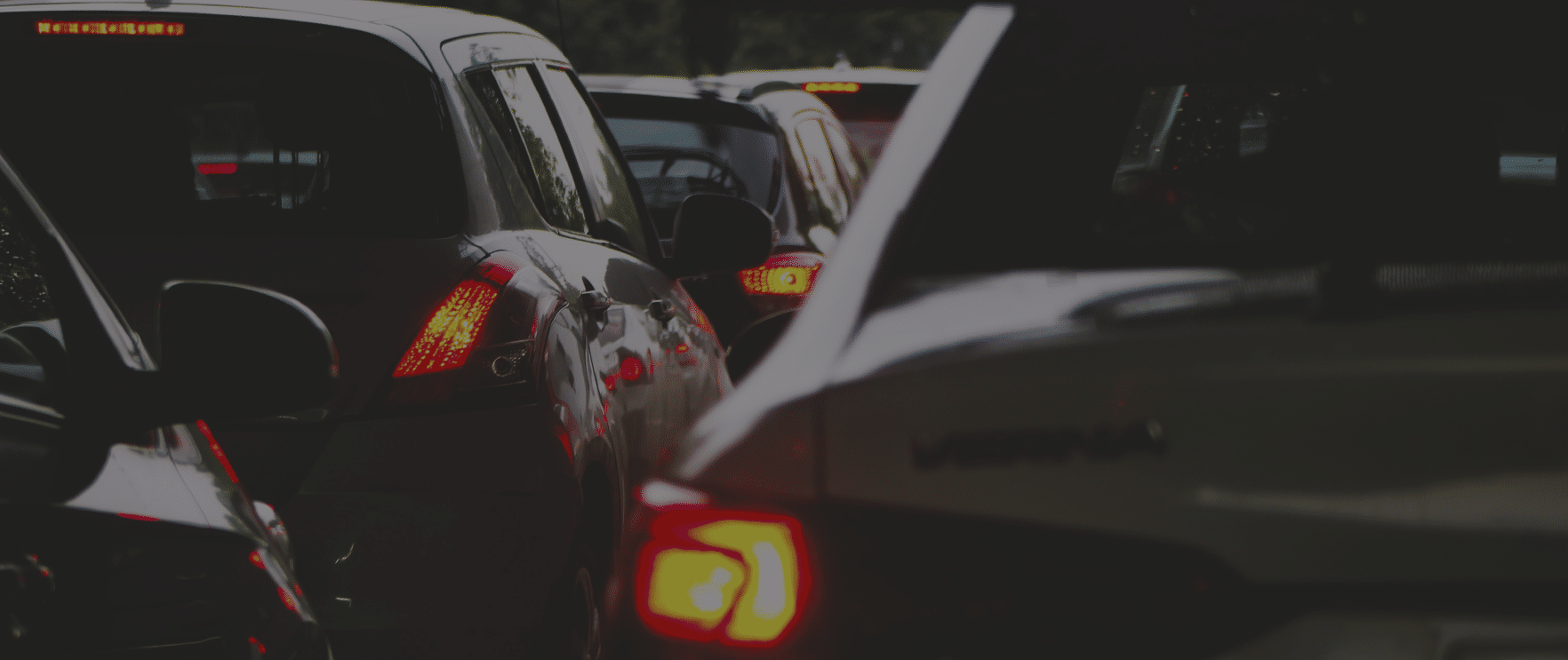 Health impacts and health costs of diesel emissions in the EU
The health costs of diesel emissions in 9 European countries