DisQo: anti-discrimination & health equity
Racism and discrimination are fundamental determinants of health
The organisations that are part of the DisQo network recognise racism and discrimination as Fundamental Determinants of Health. Despite the evidence for the impact of racism and discrimination on both mental and physical health inequities, the issue has so far gained little attention in the public health domain. The growing network, which has been initiated and is led by EPHA, consists of about 60 organisations (May 2023).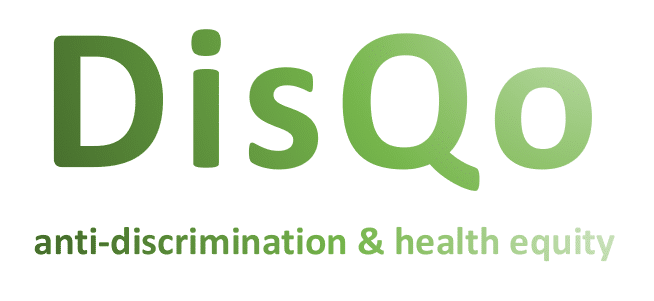 Through a series of webinars, DisQo explored some of the key priorities that the network identified as areas where action is required, including language and definitions, equality data, and the breaking down of silos.
In May 2023 DisQo handed a Joint Statement to DG SANTE with five key priorities for addressing the issue in a constructive, respectful, and participatory way. See the Joint Statement and presentation below.
Get the EPHA Newsletter
The best of our activities, right in your inbox!