The Common Agricultural Policy (CAP) is the EU's oldest and largest policy with multiple impacts on human and planetary health. In its next seven-year period, the CAP will distribute at least 365 billion EUR, or nearly 30% of the EU budget. How this money is spent will shape the human and environmental health impacts of the policy.
EPHA advocates to reinvent the CAP to ensure it contributes to a green recovery and fully supports the transition towards sustainable, future-proof food systems.
Download our briefing where we highlight 11 main ways on how the CAP can direct its funding to deliver for better health. Consult our online policy proposals aimed at encouraging the development of credible, meaningful and comprehensive policy responses to realise European agriculture's potential to promote healthy and sustainable living.
Reinventing the food system
3 April 2019
A new policy agenda to tackle the global syndemic of obesity, undernutrition and climate change.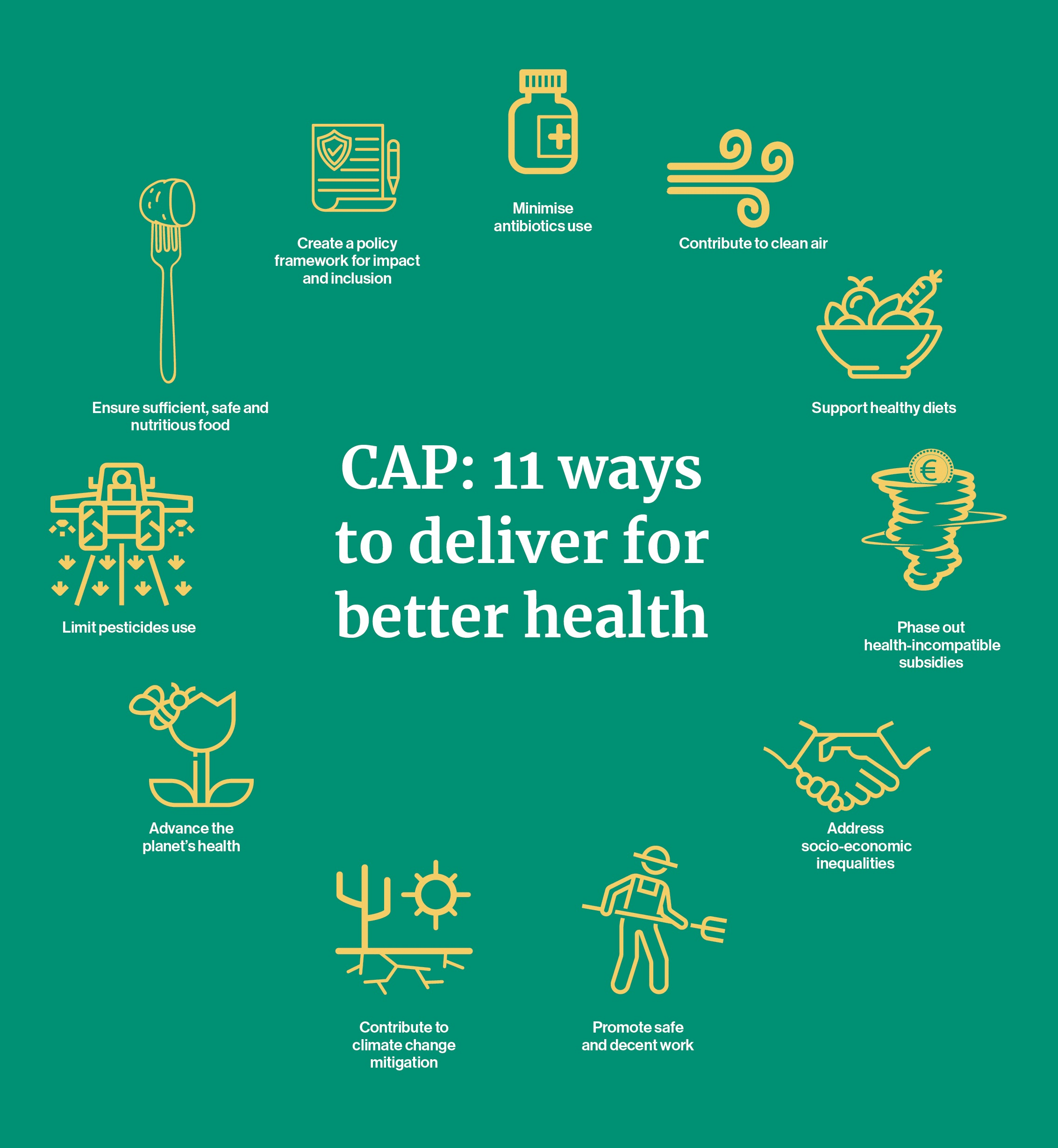 EPHA gratefully acknowledges support from Fondation Daniel & Nina Carasso for part of its work on the CAP and health.