Policies for healthy living environments
FOOD ENVIRONMENTS
This initiative maps the implementation of a select number of promising policies across Europe that help create healthy food environments (What are 'food environments'?).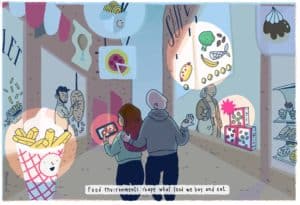 Creating healthy food environments means ensuring that healthy food choices become the easiest, most attractive and affordable ones, thereby empowering a shift towards sustainable diets. This involves reshaping current incentives across the food chain.
The measures included below are inspired by the World Health Organization's Best buys and other recommended interventions for the prevention of non-communicable diseases (WHO, 2017).
See here for more about the methodology (update in December 2021).
Policies for healthy food environments
Get the monthly EPHA Food Feed!