Policies for healthy living environments
FOOD ENVIRONMENTS
Food environments shape what food we buy and eat. They are the physical, economic, socio-cultural and policy surroundings that affect the availability, accessibility, affordability and attractiveness of foods (Swinburn et al., 2015).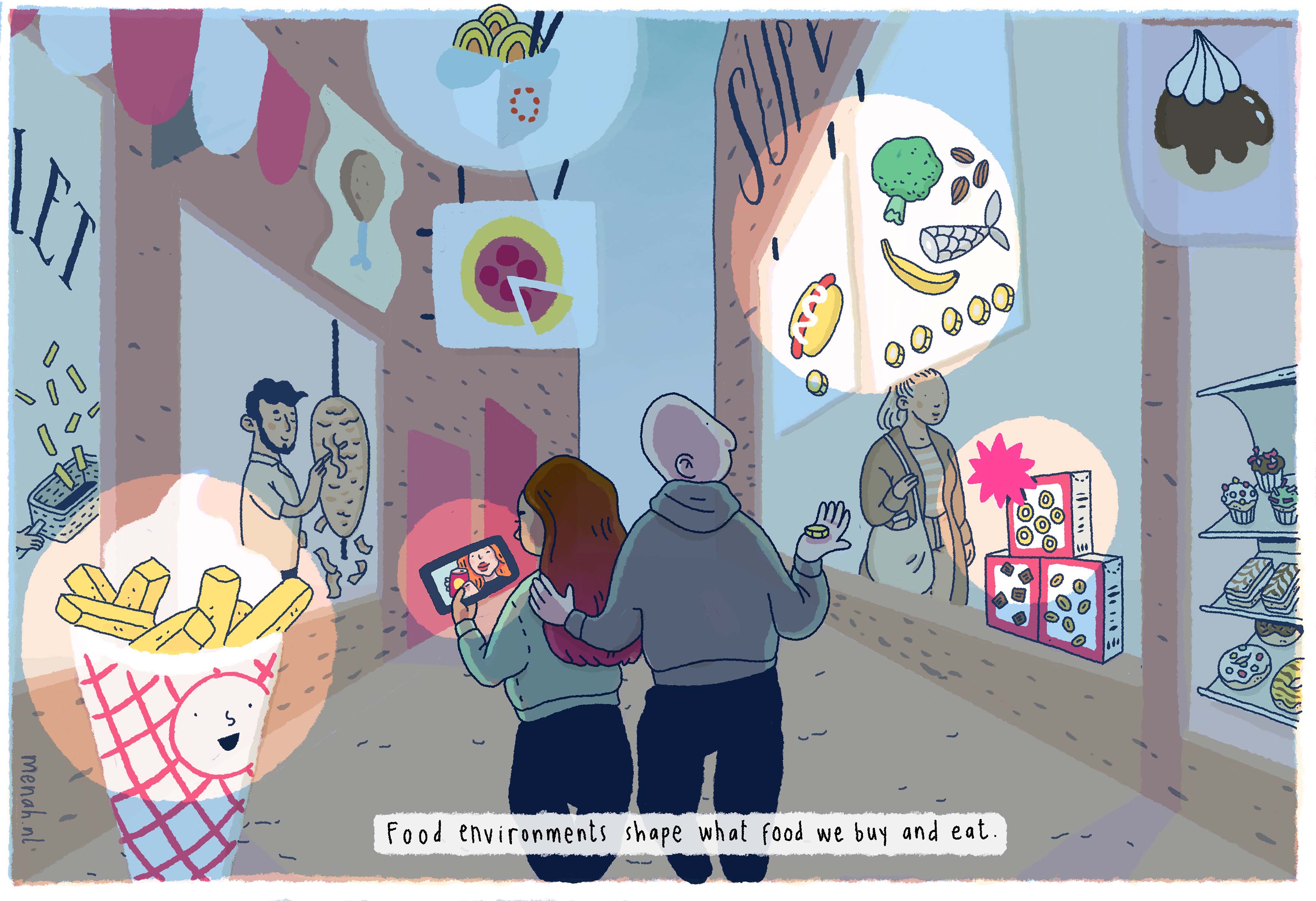 A selection of promising policies are mapped below to help create the framework conditions for healthy food environments. The measures are inspired by the World Health Organization's Best buys and other recommended interventions for the prevention of non-communicable diseases (WHO, 2017).
Creating healthy food environments means ensuring that healthy food choices become the easiest, most attractive and affordable ones, thereby empowering a shift towards sustainable diets. This involves reshaping current incentives across the food chain, including in agriculture. Today, "food environments exploit people's biological, psychological, social, and economic vulnerabilities, making it easier for them to eat unhealthy foods." (The Lancet, 2015)
Get the monthly EPHA Food Feed!